Marshall Bruce Mathers III (born October 17, 1972), known professionally as Eminem, (formerly stylized as EMINƎM) is an American rapper and one of the best-selling music artists of all time, with over 220 million records sold worldwide. He is widely regarded as one of the greatest rappers of all time and is credited with popularizing hip hop in Middle America, Eminem's worldwide success and critically acclaimed work are widely regarded as breaking down racial barriers for the acceptance of white rappers in popular music. While much of his avant-garde work in the early 2000s made him extremely unpopular,
Eminem made his film debut as a fictionalized version of himself in the musical drama film 8 Mile (2002), and his song "Lose Yourself" from the soundtrack won the Academy Award for Best Original Song, making him the first hip hop artist to do so.
Early life
[
]
Marshall Bruce Mathers III was born on October 17, 1972 in St. Joseph, Missouri, to Marshall Bruce Mathers Jr. and Deborah Rae "Debbie" (née Nelson).  He is descended from English, Scottish, German, German Swiss, Polish, and Luxembourgian ancestors. During her 73-hour labor with him, his mother nearly died.  Before splitting up, Eminem's parents were in a band called Daddy Warbucks, which played in Ramada Inns along the Dakota–Montana border. After having two other children, Michael and Sarah, Eminem's father, known as Bruce, left the family and moved to California.
D'Angelo Bailey, one of Eminem's bullies, severely injured his head in an assault, an incident that Eminem later recounted (with comic exaggeration) on the song "Brain Damage" Debbie filed a lawsuit against the public school in 1982 for this. The lawsuit was dismissed the following year by a Macomb County, Michigan judge who ruled that the schools were immune from legal action. Eminem and his mother spent much of their childhood in a working-class, predominantly black Detroit neighborhood.
He and Debbie lived on one of three white blocks, and Eminem was beaten several times by black youths.
In 1988, he performed as MC Double M, formed his first group New Jacks, and released a self-titled demo tape with DJ Butter Fingers. They later joined Bassmint Productions in 1989, which later changed its name to Soul Intent in 1992 with rapper Proof and other childhood friends. In 1995, they released a self-titled EP that featured Proof. Eminem also made his first appearance in a music video in 1992, for Champtown's "Do-Da-Dippity." Later that year, Eminem and Proof formed The Dirty Dozen (D12) with four other rappers, and their debut album, Devil's Night, was released in 2001. Eminem's first run-in with the law occurred when he was 20 years old.
Eminem's Career Through out the Years
[
]
1988 to 1999
[
]
Eminem's first run-in with the law occurred when he was 20 years old. In 1988, he performed as "MC Double M", formed his first group "New Jacks", and released a self-titled demo tape with DJ Butter Fingers. He later joined Bassmint Productions in 1989, which later changed its name to "Soul Intent" in 1992. His debut album, Devil's Night, was released in 2001.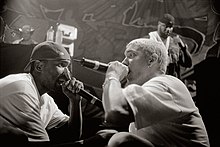 Eminem's first album, Infinite, was a commercial failure upon its release in 1996. The lyrics of the album were inspired by his struggle to raise his newborn daughter on little money. Eminem cooked and washed dishes for minimum wage at Gilbert's Lodge, a family-style restaurant at St. Clair Shores, Michigan. By March 1997 he was fired from the restaurant and lived in his mother's mobile home with Kim and Hailie. He tried to commit suicide after the release of Infinite, Eminem's debut EP, the Slim Shady EP, was released in 1997 by Web Entertainment. The character allowed him to express his anger with lyrics about drugs, rape, and murder. In 1998 he worked with Dr. Dre on his first album, which was later released by Interscope Records. He has since gone on to release two more albums, "The Defiant Ones" and "Slim Shady"
In February 1999, Eminem released The Slim Shady LP, which became one of the year's most popular albums. The album's success was accompanied by backlash over its lyrics. Eminem describes a trip with his infant daughter when he disposes of his wife's body in "'97 Bonnie and Clyde" Dr. Dre and Eminem's friendship and musical relationship began with "Guilty Conscience" Later, the labelmates worked together on a number of hit songs, including "Forgot About Dre" and "What's the Difference"
1999 - 2007
[
]
The Marshall Mathers LP was released in May 2000. Despite controversies surrounding Eminem's insults and dubious claims about celebrities, the first single, "The Real Slim Shady," was a success (for example, Christina Aguilera had performed oral sex on Fred Durst and Carson Daly) In his second single, he discusses the pressure from his record label to outdo "My Name Is." Despite the fact that Eminem parodied shock rocker Marilyn Manson in the music video for "My name is," the two are reportedly on good terms; Manson is mentioned in "The Way I Am," appears in the music video, and has performed a remix of the song with Eminem. The Eminem Show, which was released in May 2002.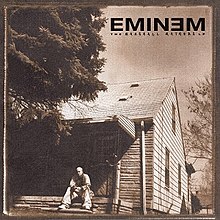 Eminem's video for "Just Lose It" mocks Michael Jackson's child molestation trial, plastic surgery, and the 1984 incident in which Jackson's hair caught fire while filming a commercial. "That's not a stab at Michael / That's just a metaphor / I'm just psycho," Eminem says in the song. In December 2003, the Secret Service stated that it was "looking into" allegations that Eminem had threatened the President of the United States. On October 12, 2004, a week after the release of the video, Jackson phoned Steve Harvey's radio show to report his displeasure with its video. Stevie Wonder, who described it as "kicking a man while he's down," and Steve Harvey (who said, "Weird Al" Yankovic, who parodied the video for his 2003 album Poodle Hat, told the Chicago Sun-Times about Jackson's protest: "The irony of this situation with Michael is not lost on me" Eminem released the anti-war song "Mosh" on October 25, 2004, a week before the 2004 US Presidential election. In it, Eminem gathers an army of Bush-administration victims and leads them to the White House.
2007 - 2014
[
]
In September 2007, Eminem stated that he was "in limbo" and "debating" the release of a new album. Eminem released two new albums in March 2009: Relapse and Relapse: Refill. Relapse was released on May 19; its first single and music video, "We Made You," was released on April 7. He headlined the Voodoo Experience in New Orleans on October 30, his first full performance of the year. Several songs from Relapse, as well as many of his older hits, were included in his set, Dr. Dre has released a new album, The Refill, which will be his final before the release of Relapse 2 next year. Dre has stated that he intends to provide more content to his fans this year, as he had previously stated. He claimed that after reuniting with Dre and a few other producers, including Just Blaze, he went in a completely different direction, forcing him to restart from scratch.
Recovery, Eminem's second studio album, was released on June 18, 2010. It was his sixth consecutive number-one album in the United States, and it was the best-selling album in the United States in 2010. The first single, "Not Afraid" debuted at number one on the Billboard Hot 100, and was quickly followed by "Love the Way You Lie" which debuted at number two before rising to the top. Despite criticism for its inconsistency, the majority of critics praised Recovery. As of November 21, 2010, the album had sold three million copies in the United States. With Recovery, Eminem broke the record for the most consecutive number one albums in the United States by a solo artist.
2014 - 2018
[
]
Eminem and Rosenberg started using the hashtag #SHADYXV on social media sites in the summer of 2014. This was later revealed to be the title of a compilation by Shady Records. Shady XV, released on November 24 during Black Friday week, contains one greatest hits disc and one disc of new material from artists such as D12, Slaughterhouse, Bad Meets Evil, and Yelawolf. The album debuted at #3 on the Billboard 200 chart, selling 138,000 copies in its first week.
Eminem made an appearance on Tech N9ne's "Speedom (Worldwide Choppers 2)" on April 20, 2015. It was announced in June 2015 that he will serve as executive producer and music supervisor on the TV series Motor City. Eminem released a new song called "Campaign Speech," a political hip hop song, on October 19, 2016, and announced that he was working on a new album.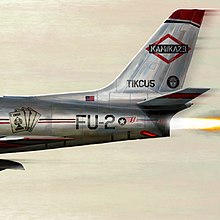 In February 2017, Eminem appeared on "No Favors" a track from Big Sean's album I Decided. Eminem refers to newly elected President Donald Trump as a "bitch" in the song and raps about rapping conservative social and political commentator Ann Coulter with a variety of foreign objects. Dr. Dre confirmed the album's release date as December 15, 2017 in a video posted on November 28. On November 12, the first single, "Walk on Water," featuring Beyoncé, was released. On November 18, he performed "Love the Way You Lie" with Skylar Grey on Saturday Night Live.
Revival, Eminem's new album, was released on December 15, as planned. On August 31, 2018, he re-released Kamikaze, his tenth studio album and first surprise album. To commemorate its 20th anniversary, the Slim Shady LP will be re-released on February 23, 2019. In addition, he has worked with artists such as Boogie, Logic, Ed Sheeran, 50 Cent, and Conway the Machine.
2019 - Present
[
]
Music to Be Murdered By, Eminem's third studio album, was released on January 17, 2020. The album debuted at the top of the Billboard 200 chart, selling 279,000 album-equivalent units in its first week. Kid Cudi's daughter Vada announced on social media on July 9, 2020, that he was releasing a song with Eminem called "The Adventures of Moon Man & Slim Shady." As of June 12, 2021, the video for the song "Godzilla" had 300+ million views.
External Links
[
]
See Also
[
]